Ooh, today's date is a palindrome.
Anyway, tomorrow marks the beginning of my last weekend at work for a little while, I say a little while as I don't know how long I'll be away for yet (and I suspect it won't be very long until I'm back down there visiting 'cos I'm bored, even if I'm not supposed to be working!), so I've promised everyone cake.
I therefore spent many hours today baking. The first cake I made looks like my most successful Victoria sponge to date! I say most successful, because I managed to get both pieces out of the tins without them sticking to anything!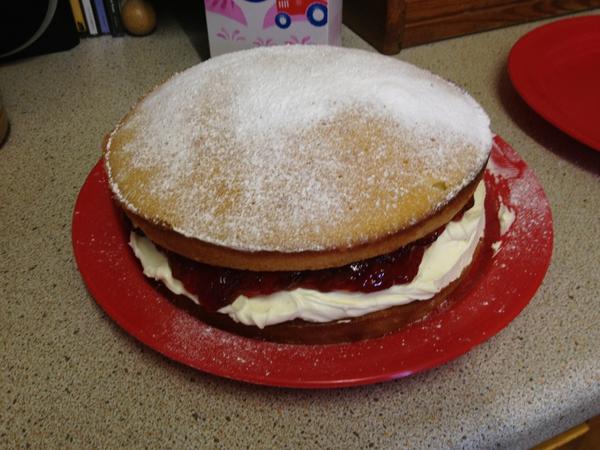 I then went on to make lots of cup cakes. I'm not sure I like the term "cup cakes" it sounds too American, but I'm not sure what else to call them! I made 3 varieties, peanut butter, white chocolate and dark chocolate so ended up with about 65 in total. No one needs that much cake, but don't they look good?
Mission accomplished anyway. As I said, no one really needs that much cake, but it should make work a little bit brighter over the weekend, and it kept me occupied for a few hours which was the real aim!